Although the fall semester is (blessedly) 3 months away, everyone knows that the start of school means a new planner to get organized, and summer means the announcements of these new planners! But how do you know which one to get?
The two biggest names in the planners-bought-by-sorority-girls business are Lilly Pulitzer and Erin Condren. Lilly takes us to tropical Florida with her gorgeous prints, while Erin combines functionality and style to keep us on top of things. But here's the question - which is better?
The case for Lilly
Lilly Pulitzer has become a staple for sorority girls everywhere, whether in their wardrobes or planning their lives. Everyone can recognize a Lilly planner for its colorful pages, fun stickers, and beautiful prints. This 2013-2014 year, Lilly Pulitzer has released 5 different sized planners in various prints to ring in the new school year. All sizes (except Luxe) come with monthly tabs, a pocket for notes, and a sticker page.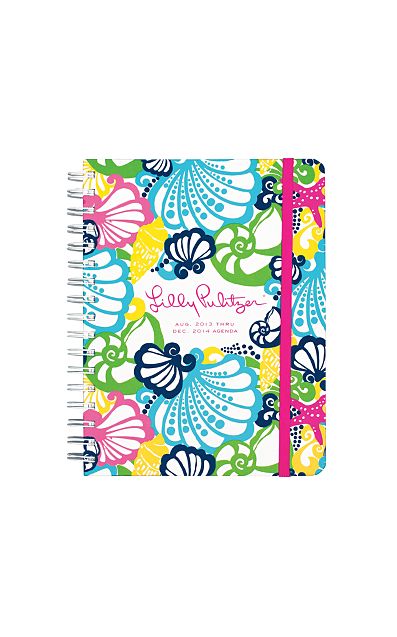 Large (most popular)
Hardcover
Monthly and weekly views
6 prints
17 months (Aug. 2013 - Dec. 2014)
$28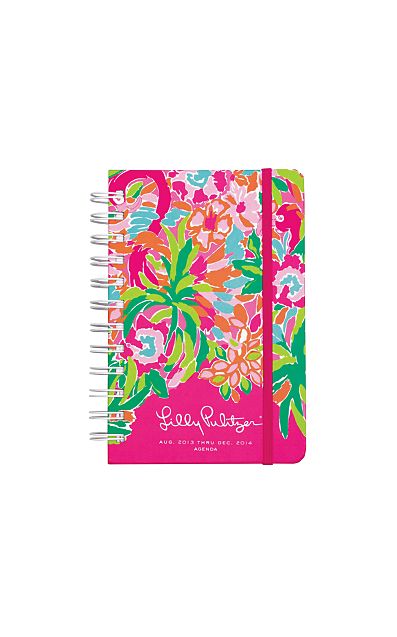 Small
Hardcover
Monthly and weekly views
4 prints
17 months
$17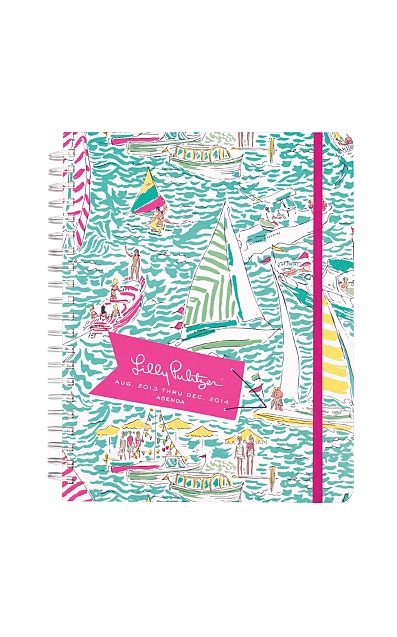 Jumbo
Hardcover
Monthly and weekly views
3 prints
17 months
Extra lined pages
$34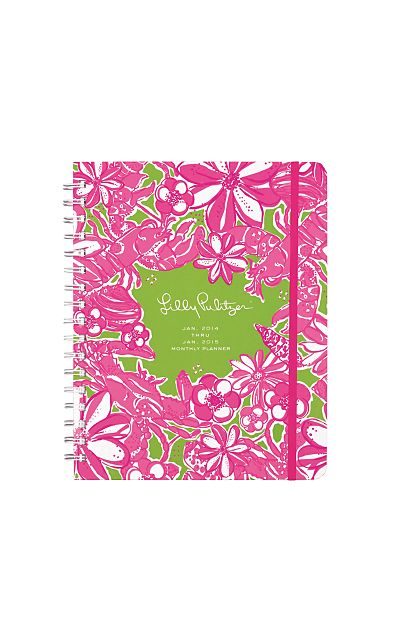 Monthly (size same as Large)
Hardcover
Monthly view only
2 prints
12 months (Jan. 2014 - Dec. 2014)
$18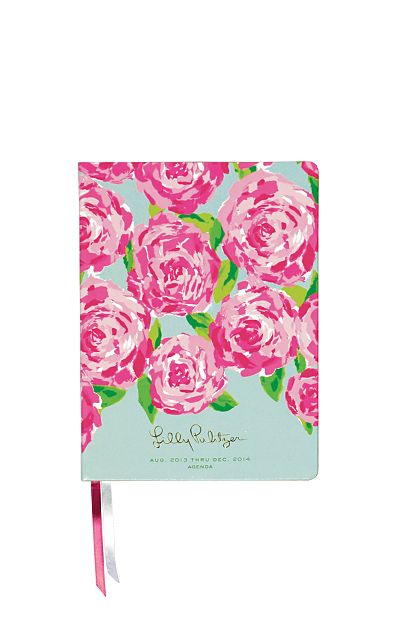 Luxe (new!)
Hardcover
Monthly and weekly views
2 prints
17 months
Gold-lined pages and ribbon bookmark
$40
Weekly view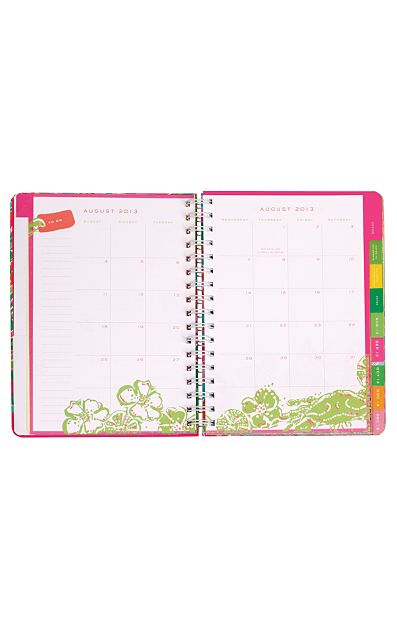 Monthly spread
The case for Erin
Erin Condren might be the new girl on the scene, but she is a worthy contender for "best planner?" If you're big into staying organized but want something totally adorable, the Life Planner is for you. One of Erin's specialties is customization and personalization, so you can create your planner cover however you want, including with photos and your name! The pages inside are colorful and functional, with side and bottom margins for notes, grocery lists, dinner plans, workout schedules, to-do lists, whatever. There are also lined note pages between months and inspiration quotes throughout. You also have the choice of 12 months, in which you're able to choose when your calendar starts/ends, or 18 months.
To add to the awesomeness, each planner comes with a zip pouch as well as a pocket, laminated tabs, personalized gift tags, a removable bookmark, and customizable stickers. PLUS you can add stickers, a pen holder, extra bookmarks, etc. This is a really cool way to make organization absolutely yours.
Cute little video showing all its fun features!
The catch? It's $50. Not including add-ons.
They also have the "Gold Edition," which is $75.
What will I choose?
If I decide to go with Lilly, I will probably only get the Monthly planner. I found that I was too lazy to flip through the tabs (which were cumbersome to navigate because they were paper) to write things in the weekly view, so I mostly used the monthly. Maybe Lilly has fixed this and will offer better tabs?
However, because Erin's design seems more sturdy as far as tabs go, I might be tempted to splurge for the sake of quality. Plus, the idea of complete personalization sounds really awesome. And the margins seem like a really great alternative to the piles of notepads I have for the many lists I make.
Now I ask...
What will you choose?
It depends on what you want. If you want a really good monthly spread and don't care about the weekly view as much, I would suggest the Lilly Pulitzer agenda in Jumbo or Monthly. If you want something small, I would say the Small agenda from Lilly. But if you're looking for something to really help you stay on top of things and you like something a little smaller than a notebook, I would skip the Large agenda and get the Erin Condren Life Planner. Yes, it's a bit pricier, but you get a lot of bang for your buck. But when it comes down to it, it's your life you're planning out, so the choice is completely yours!
To preorder from Lilly
To order from Erin
Much love,
Sydney